Army of the Dead 2 | Director reveals feature film name; Check it out!
We're all looking forward to the sequel to Army of the Dead, however Zack Snyder has given us some clues to the film, besides the name; Check it out!
Após o final de Army of the Dead: Invasão em Las Vegas, todos queremos saber o que aconteceu com Dieter (Matthias Schweighöfer), já que o personagem se trancou no cofre momentos antes do bombardeio que iria tomar a cidade.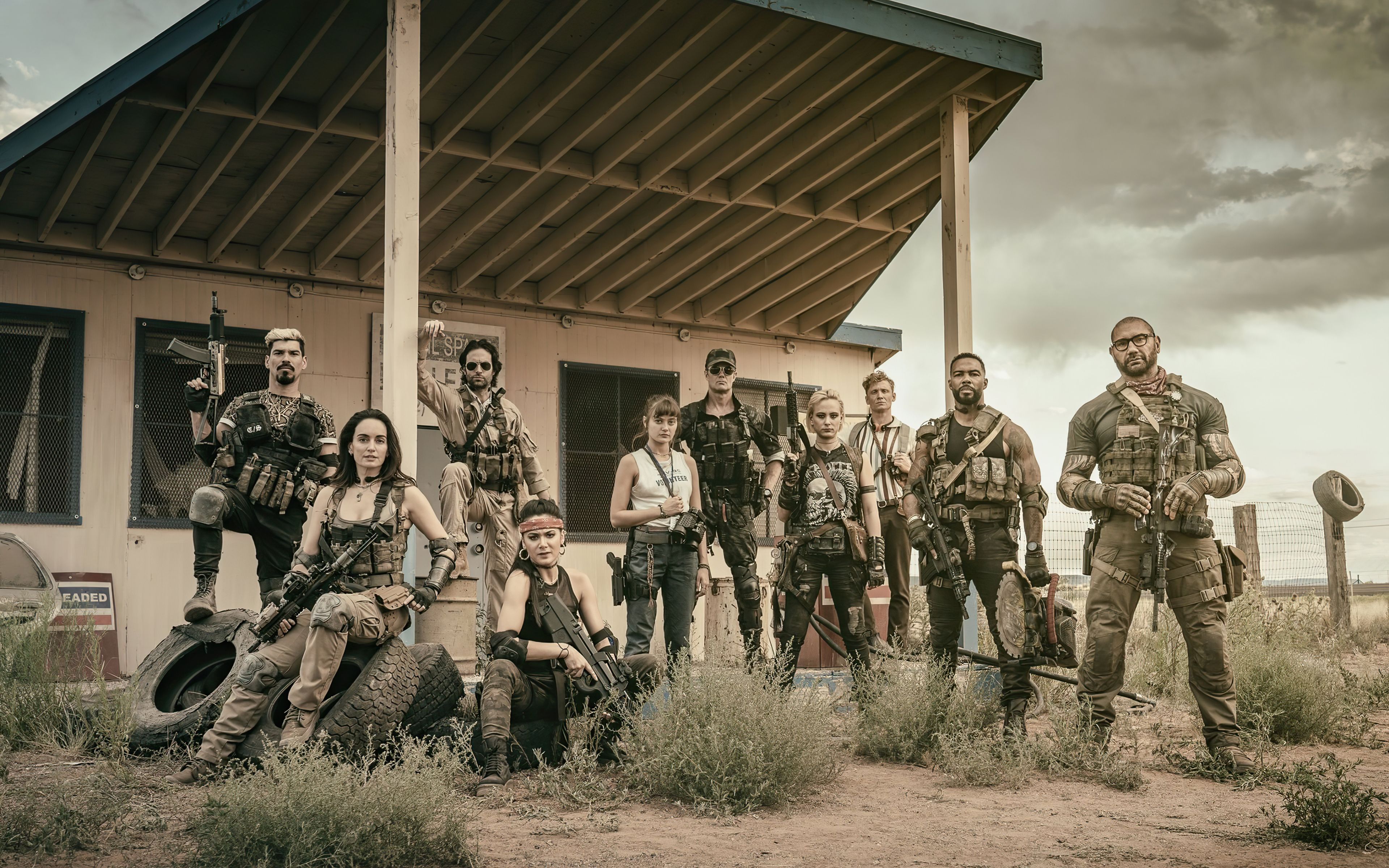 Entretanto, Zack Snyder deu uma ideia do que pode ter acontecido com Dieter, além de ter falado o nome do novo longa em entrevista à Inverse. Confira a matéria deles clicando here!
O que Zack Snyder falou sobre a sequência de Army of the Dead?
Segundo o diretor: "A aventura de verdade seria ver o que aconteceu com o Dieter depois que ele fecha a porta do cofre. Ele foi morto pelo Zeus ou não? O que aconteceu? Não vemos o personagem morrer, e há algum tempo restante [até o bombardeio]. Não direi o que irá acontecer em 'Army of the Dead 2', intitulado 'Planet of the Dead', mas posso dizer que há uma boa chance do Dieter ter sobrevivido."
"E há uma boa chance que esse encontro próximo da morte tenha causado o personagem a querer encontrar uma emprisionada Gwendoline [personagem da Nathalie Emmanuel, do spin-off 'Exército de Ladrões'].", completou Zack.
Com o nome do longa sendo "Planeta dos Mortos", podemos deduzir que o mundo pode ser infectado com o vírus zumbi, pois no final temos Vanderohe (Omari Hardwick) sobrevivendo a bomba nuclear e mostrando que o mesmo está infectado.
Além disso, também é um pouco estranho Zack Snyder ter falado sobre Dieter, mesmo o personagem tendo se sacrificado para salvar Vanderohe. Talvez o mesmo tenha feito essa menção por conta de Zeus (Richard Cetrone) estar de mãos limpas depois de atacar Dieter.
Also check it out: Stranger Things Season 4 gets some news; Check it out!
Enjoying The Filmware? Consider following us on Google News by clicking here! And in our social networks Twitter e Facebook!
Source: Cine Pop