Homem-Aranha 3 | Artes conceituais são lançadas no Twitter
Como já sabemos, algumas partes de Homem-Aranha: Sem Volta Para Casa foram cortadas, por exemplo: a luta de Peter Parker (Tom Holland) e do Doctor Strange (Benedict Cumberbatch) teve mais de 15 minutos de cenas cortadas.
Entretanto, algumas das artes conceituais do último longa da Marvel Studios, foram lançadas no Twitter pelo artista Maciej Kuciara, nelas é possível ver como seria uma das cenas cortadas da luta contra Strange, e até mesmo da batalha de Electro (Jamie Foxx) contra Peter and the Homem Areia (Thomas Church).
Confira abaixo as artes conceituais de Homem-Aranha 3 (2021):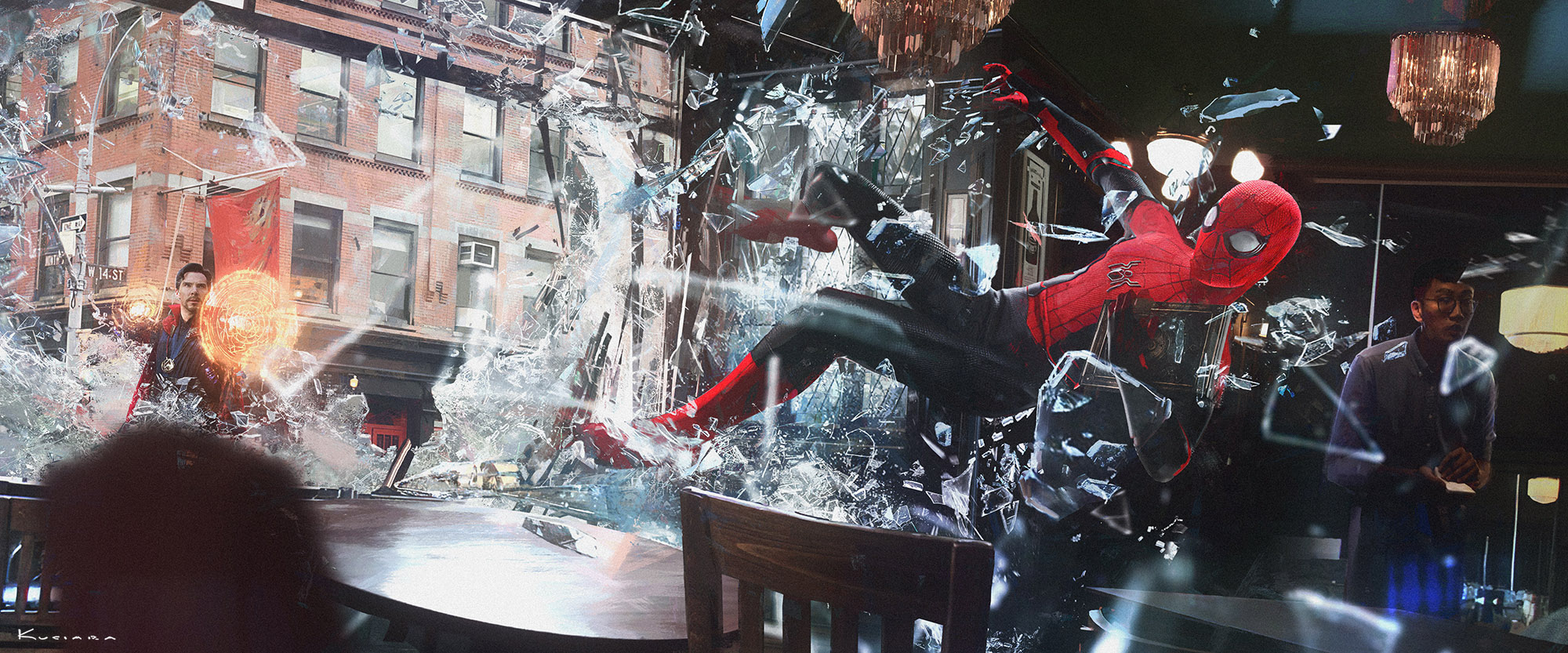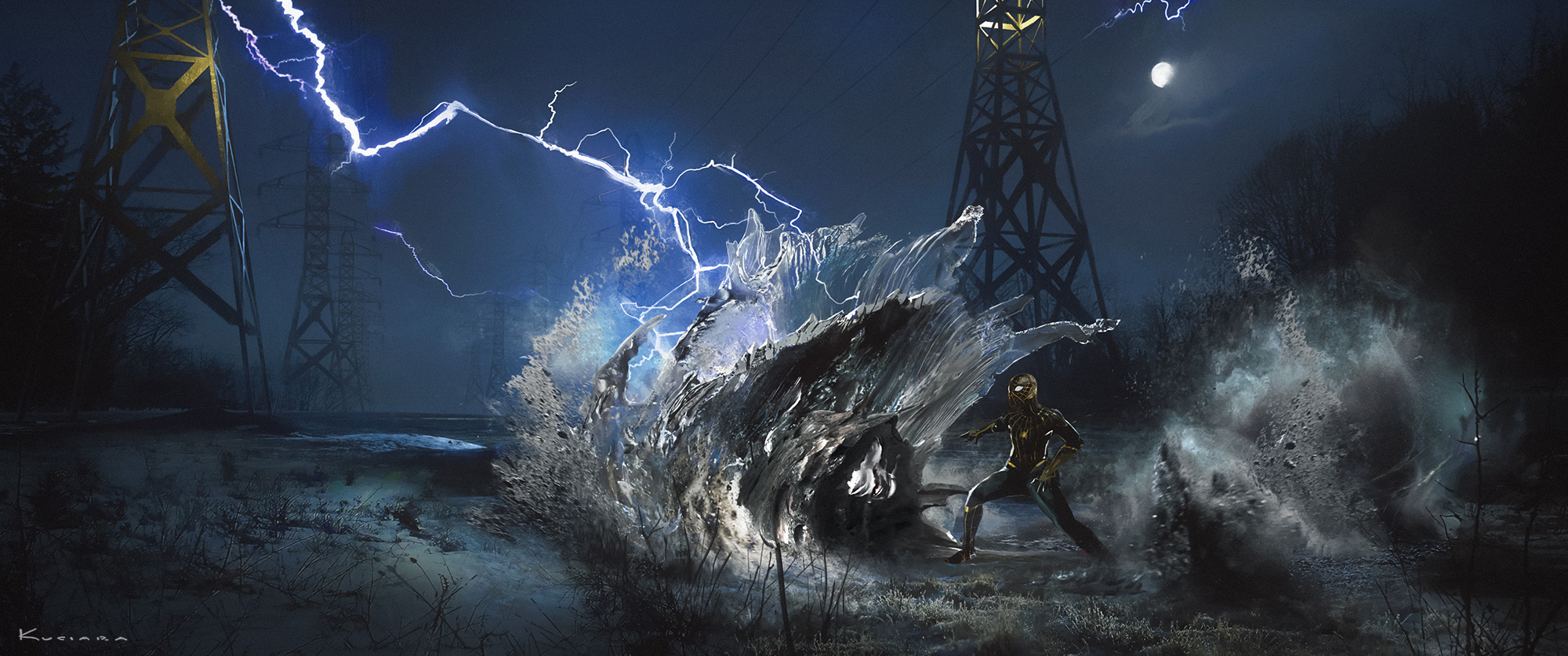 Na primeira arte podemos ver que durante a briga de Stephen e Peter, o protagonista iria entra em uma cafeteria dentro da dimensão espelhada, sabemos disso pois no dia seguinte foi publicada a continuação. Confira abaixo: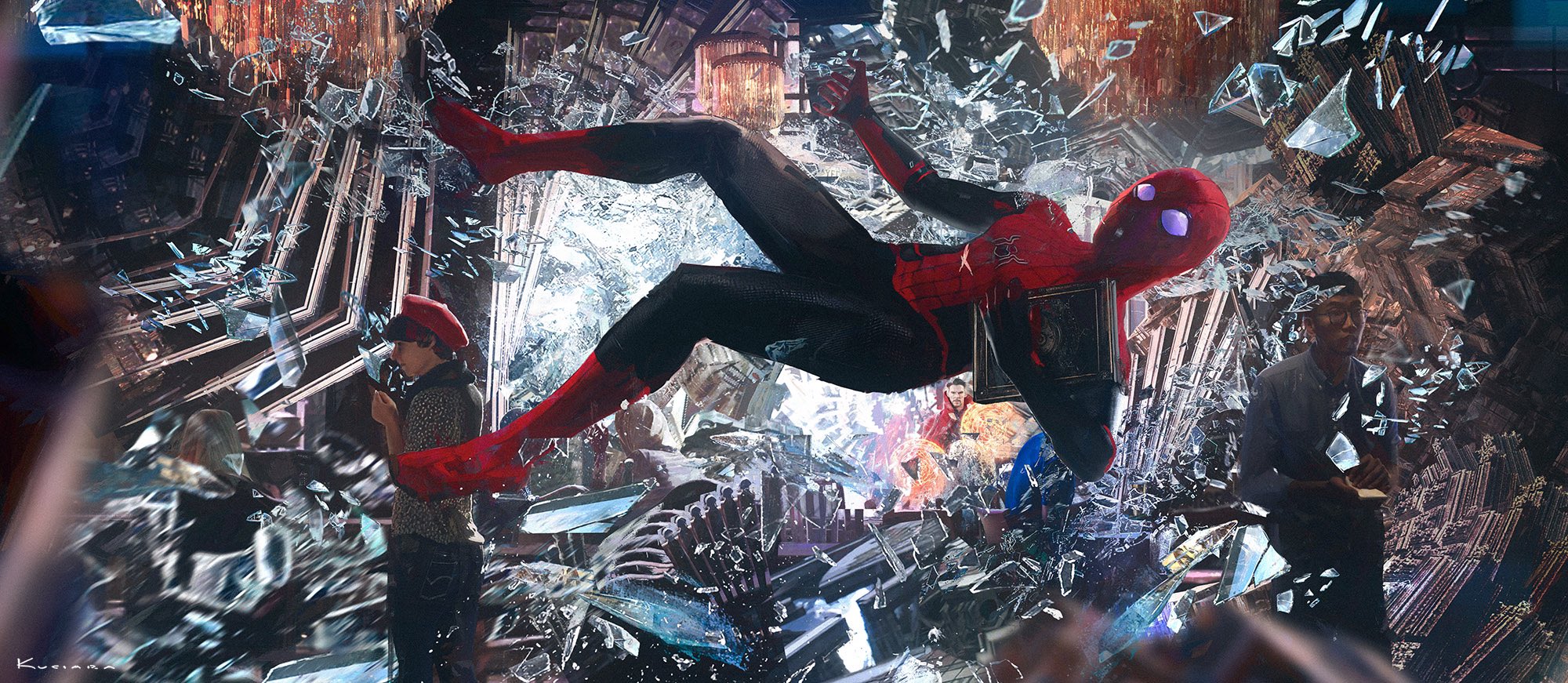 Já na arte que temos Electro, Homem Areia e Spider-Man. Não é muito diferente do que aconteceu no filme, tendo apenas algumas diferenças como, a cor do raio de Electro, e até mesmo a areia do Homem Areia, que nesse caso se parece mais com lama ou água.
Also check it out: REBELDE | Sequel premieres on Netflix tomorrow; Check it out!
Enjoying The Filmware? Consider following us on Twitter e Facebook!
Source: Twitter