Spider-Man | Costume has a detail that nobody noticed
Spider-Man 3 (2021) has already been released to everyone on digital, however, new art shows a detail that no one noticed. Get it!
Ontem (15), foi oficialmente lançado Spider-Man: Homeless (2021) em sua versão digital que traz novos conteúdos inéditos, além de 80 minutos de BTS (Behind The Scenes).
Não só isso, mas tivemos uma nova arte que mostra com mais detalhes o novo traje de Tom Holland, e pelo jeito, há um detalhe que ninguém percebeu. Confira abaixo a nova arte de Homem-Aranha 3 (2021):
A ilustração feita por Rob Brunette (@robbrunetter) nos mostra que Peter (Tom Holland) reutilizou as lentes criadas por Tony Stark (Robert Downey Jr.) além de demonstrar que teve bastante inspiração nos trajes de suas variantes (Tobey Maguire, Andrew Garfield).
"Essa é minha última ilustração do projeto Sem Volta Para Casa. Eu amei a cena final e achei lindo o design do novo traje. Foi uma honra ter a oportunidade de trabalhar nos 3 aranhas para este filme. Ainda estou processando tudo o que aconteceu, mas eu espero que vocês tenham gostado das artes, isso significa muito para mim.", falou Rob em seu Instagram.
Olhando melhor, o novo traje do cabeça de teia traz uma modificação que é pouco perceptível, mas pode trazer um grande significado por trás. A nova aranha do peito tem uma cor dourada, lembrando a aranha do traje integrado. Confira abaixo a coloração da nova aranha: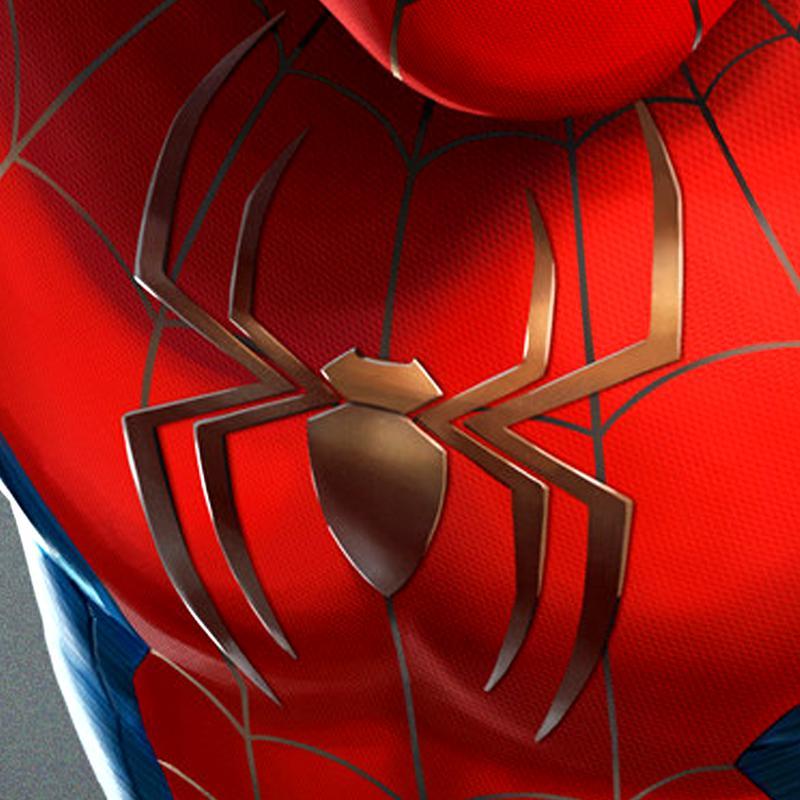 Also check it out: Sonic 2 | Novo pôster é inspirado em Capitão América em nova data
Enjoying The Filmware? Consider following us on Google News by clicking here! And in our social networks Twitter e Facebook!