Stranger Things Season 4 gets some news; Check it out!
Netflix has made new announcements about season 4 of Stranger Things, as well as released new posters for the series. Check it out!
Ontem (17), a Netflix resolveu fazer revelações sobre a 4º temporada de Stranger Things, além de lançar novos pôsteres do seriado.
Todos os anúncios foram feitos a partir da conta oficial no Twitter, no primeiro post sobre a 4º temporada de Stranger Things será dividida em duas partes, a primeira chegará em 27 de maio, já a segunda parte virá 5 semanas depois, 1 de julho. Check out the tweet below:
According to Netflix, a escolha foi feita pois os episódios serão o dobro do tamanho da 3º temporada. Não só isso, mas também foi lançada uma nota explicando um pouco sobre as novidades. A carta originalmente estava em inglês, mas a Netflix Brasil traduziu a mesma. Confira abaixo o tuíte com a carta dos irmãos Duffer:
Além do que foi dito anteriormente, também tivemos a revelação de que está será a penúltima temporada de Stranger Things, sendo a 5º, seu último ano de produção.
Entretanto, não foi apenas isso que tivemos da nova temporada, os novos pôsteres não deixam a desejar, pois eles trazem o clima de mistério que a série tem. Confira os pôsteres abaixo: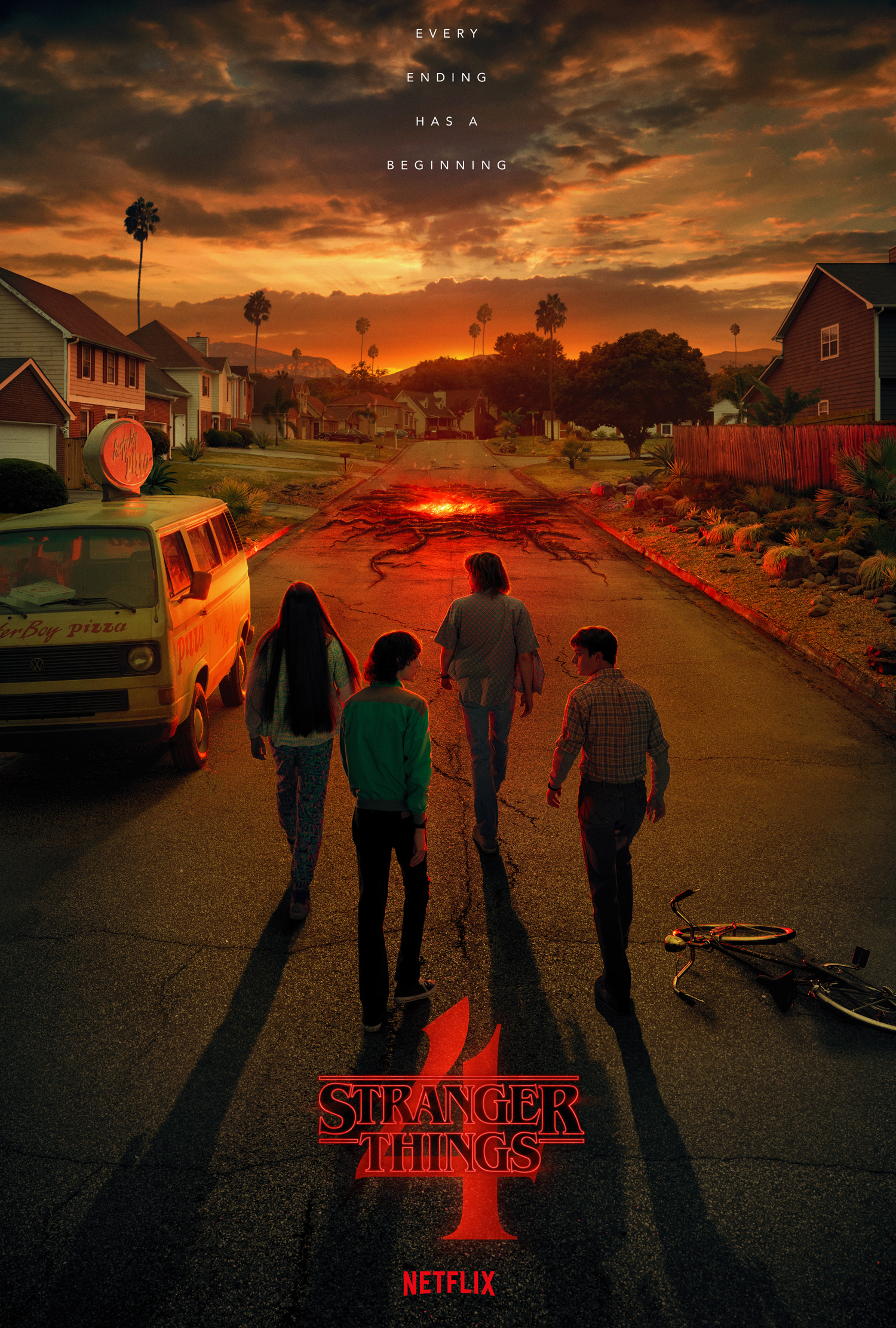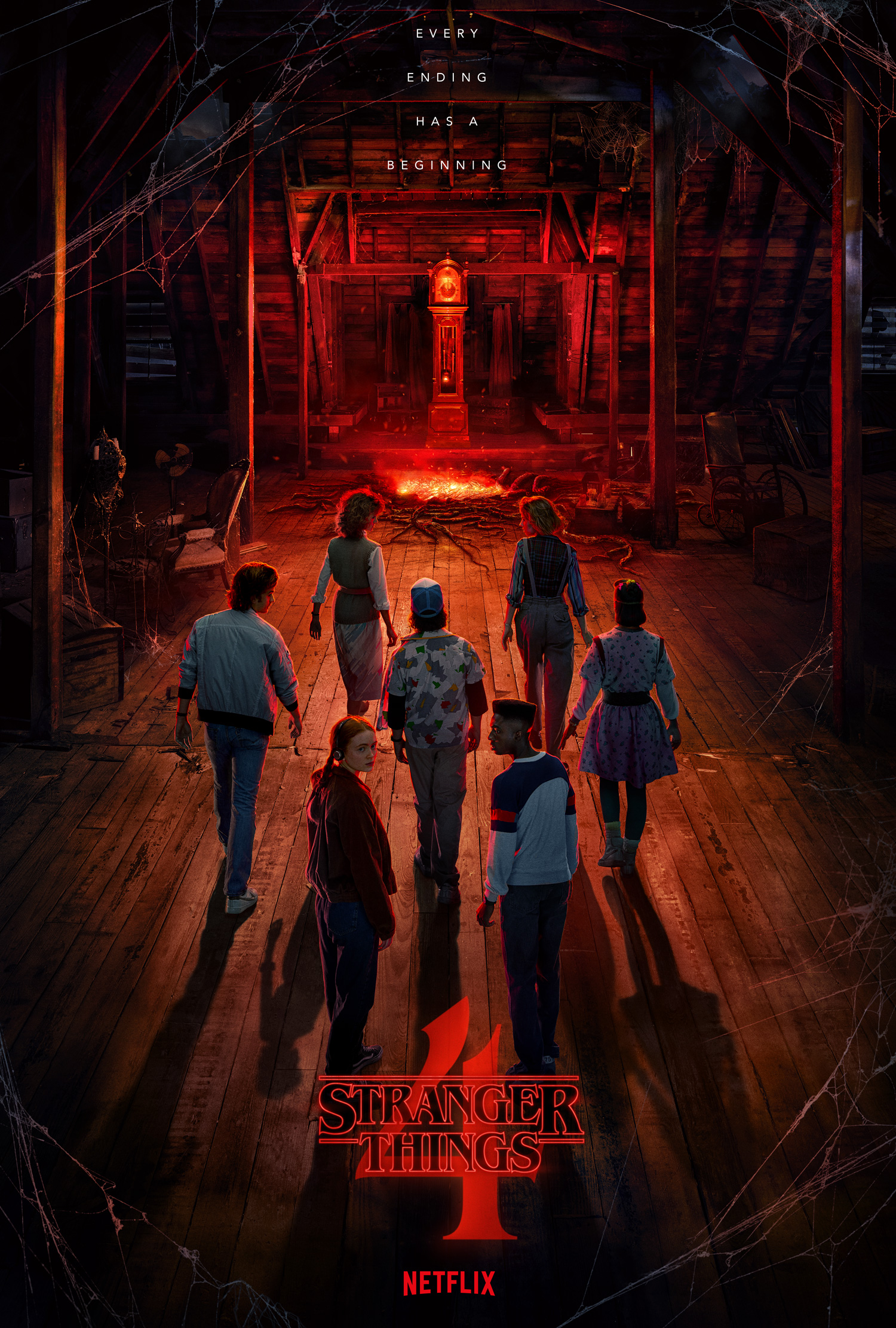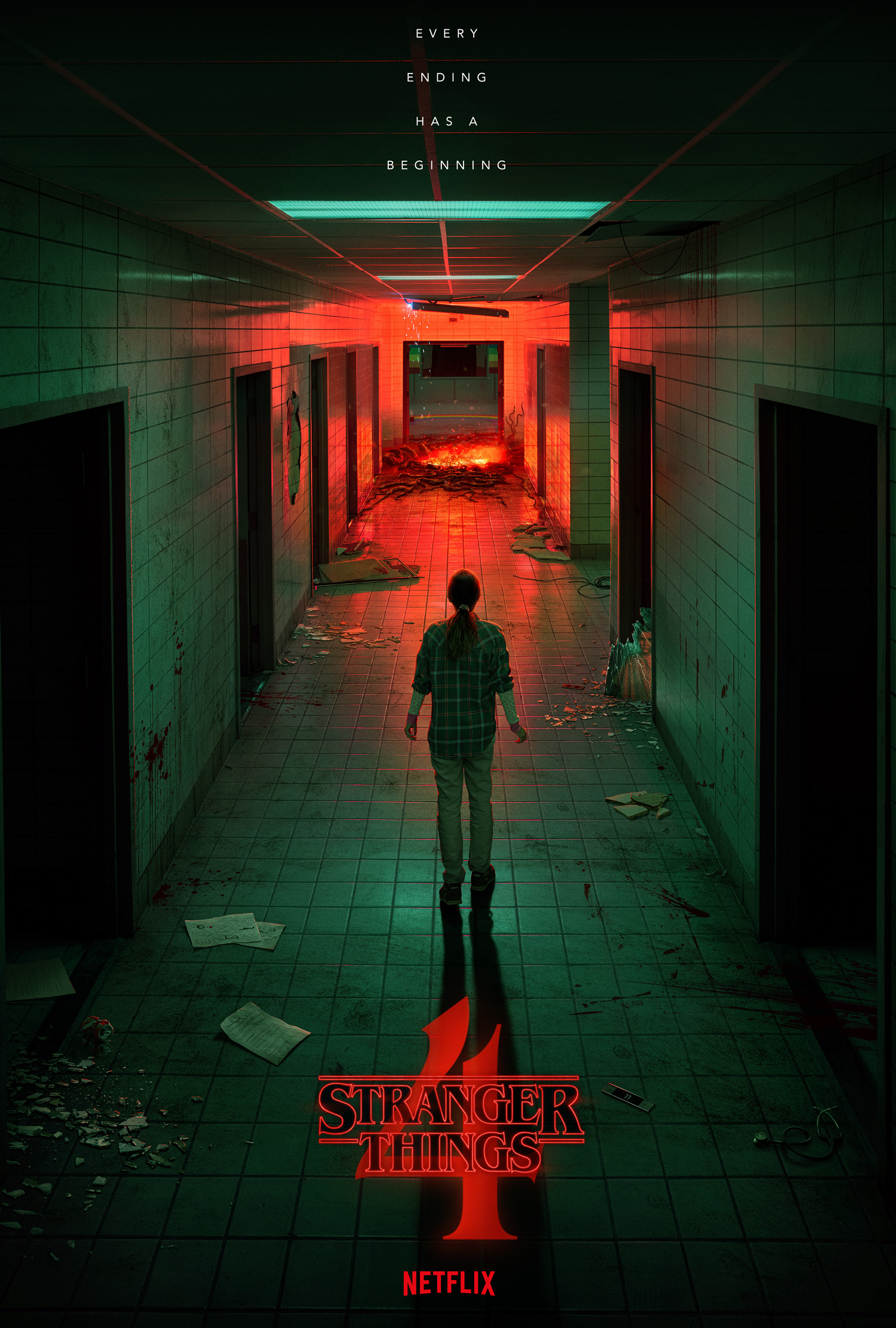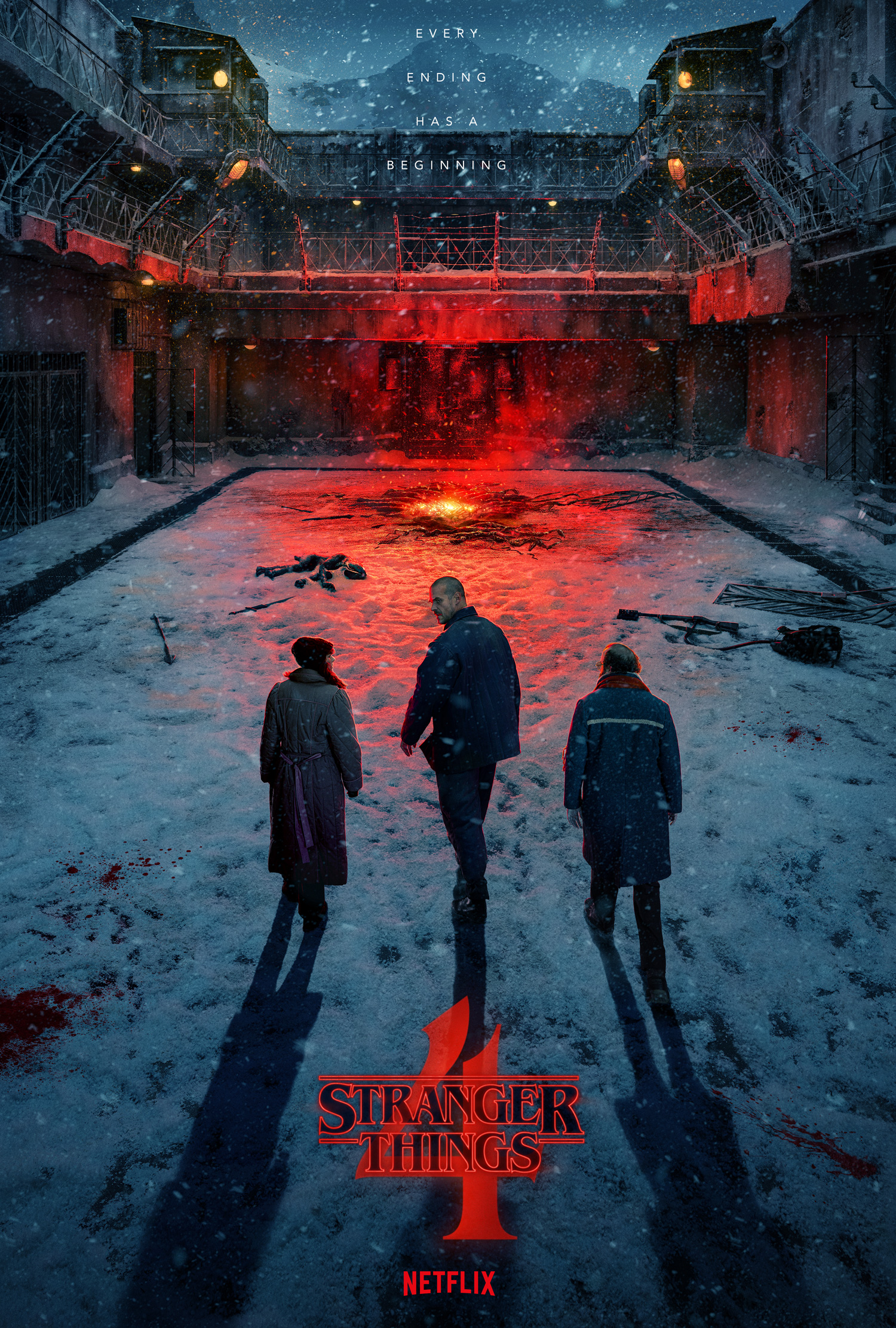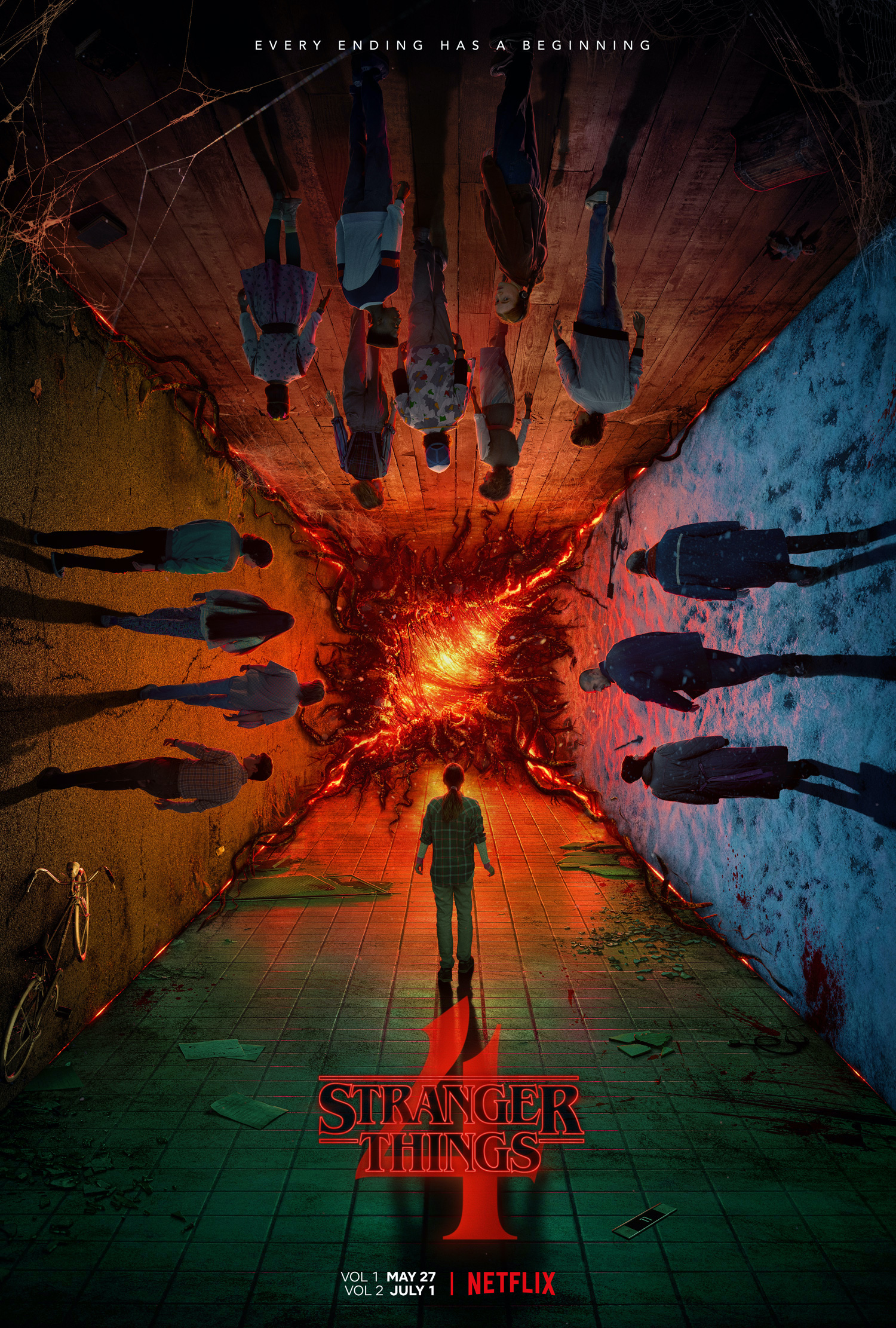 Com o lançamento dos pôsteres, podemos ter uma linha-guia de acontecimentos dessa temporada, tendo como início Joyce encontrando um dos portais abertos pelos russos e indo a prisão em que Hopper está preso.
Also check it out: Sonic 2 - What to expect from the movie after new trailers
Enjoying The Filmware? Consider following us on Google News by clicking here! And in our social networks Twitter e Facebook!