The Batman | Cinema Makes Amazing Ticket to Promote the Movie
The Batman is DC's most anticipated film, however some theaters have started to give some treats. Check them out!
The Batman (2022) is the new reboot of Batmanand it is already making a lot of noise. The feature film has not been released yet, but it has already received several accolades, such as: "absolutely euphoric", "sensational" and "exciting". In addition, Robert Pattinson was also very well received by the critics, who guarantee that "will be the new favorite Batman".
However, it is notable that the Warner Bros. is going heavy on the promotion of the new movie, and with that we got some goodies like the Cinemark which will come with an exclusive ticket to the movie, as well as a glass and a figure of the hero. Check it out below: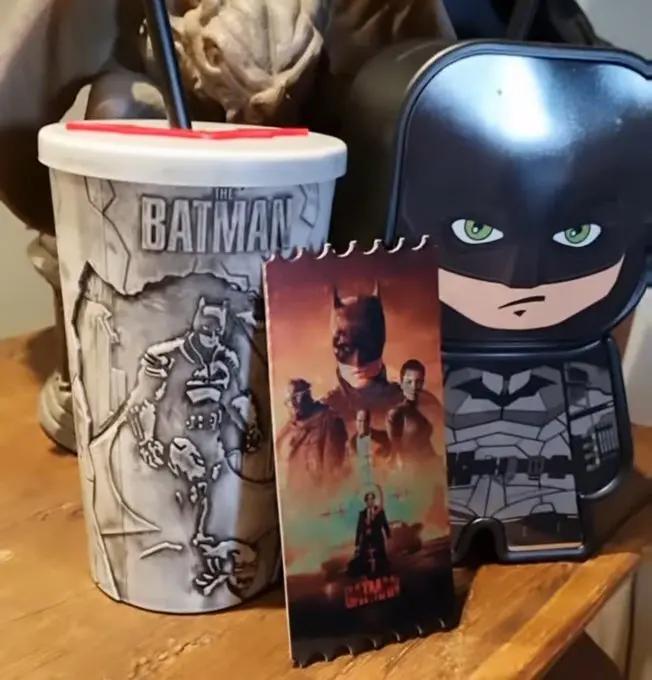 And the pampering doesn't stop there, as there will also be a collectible ticket in the South Korea. The ticket is twice the size of the CinemarkIt is also chrome-plated in red next to the The Batman and the hero himself, which makes it an incredible collector's item. Check out the tweet showing the ticket below:
A SURRA IN BRAZIL 🚨 Completely BEAUTIFUL personalized ticket from #TheBatman that will be distributed in Korea.pic.twitter.com/UG5X2IHOF1- The Batatinha (@ofbatatinha) February 26, 2022
Also check it out: The Batman | Trailer Shows Charada without a mask; Check it out!
Enjoying The Filmware? Consider following us on Google News by clicking here! And in our social networks Twitter and Facebook!