The Batman | Cinema Makes Amazing Ticket to Promote the Movie
The Batman is DC's most anticipated film, however some theaters have started to give some treats. Check them out!
The Batman (2022) é o novo reboot do Batman, e já está dando o que falar. O longa ainda não foi lançado, mas já recebeu diversos elogios como: "absolutamente eufórico", "sensacional" e "empolgante". Além disso, Robert Pattinson também foi muito bem recebido pelo críticos, que garantem que "será o novo Batman favorito".
Entretanto, é notável que a Warner Bros. está pegando pesado na divulgação do novo filme, e com isso tivemos alguns agrados como o combo da Cinemark que virá com um ingresso exclusivo do filme, além de um copo e uma figure do herói. Confira abaixo: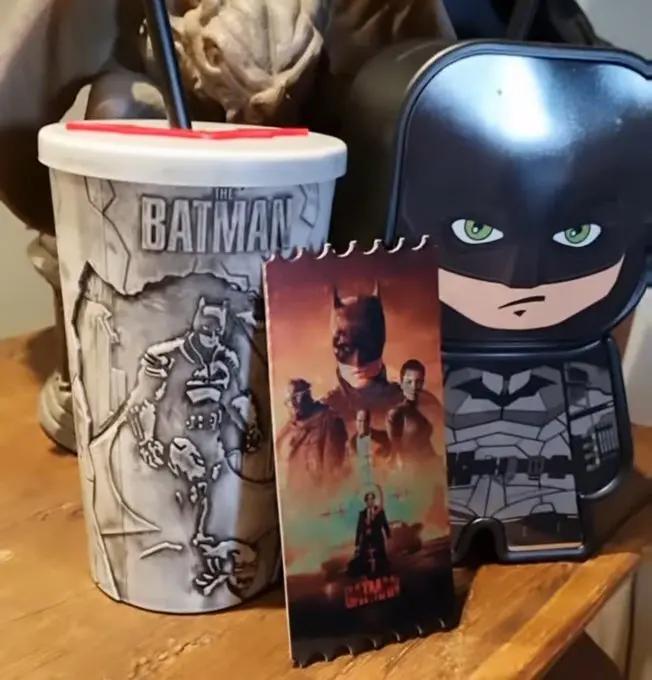 Além disso, o mimos não param por aí, já que também haverá um ingresso colecionável na Coreia do Sul. O ingresso é o dobro do tamanho do combo da Cinemark, além de, também ser cromado em vermelho junto da logo de The Batman e do próprio herói, o que o torna um incrível item de colecionador. Confira abaixo o tuíte que mostra o ingresso:
A SURRA NO BRASIL 🚨 Ingresso personalizado completamente LINDO de #TheBatman que será distribuído na Coréia.pic.twitter.com/UG5X2IHOF1— The Batatinha (@ofbatatinha) February 26, 2022
Also check it out: The Batman | Trailer mostra Charada sem máscara; Confira!
Enjoying The Filmware? Consider following us on Google News by clicking here! And in our social networks Twitter e Facebook!